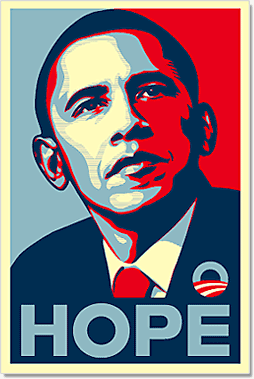 I always love this time of year. The weather is changing and, with Halloween, it's the beginning of one long holiday season ending with the New Year. What a nice holiday gift we received tonight...
It was announced that Barack Obama had received enough electoral votes and would be the 44th president of the United States. Angela, Vito and me watched him make his victory speech from Chicago. Witnessing history, participating in it, I felt like had to write something...
We had been watching election results for the past few hours. After dinner, among his scattered mega-blocks, Vito watched the television with us and clapped when everyone in Times Square in New York cheered. We were all entranced. Except for New Year's Eve, I had never seen such a celebration, particularly for an election. It was unprecedented!
America has such an ugly reputation abroad. It's a relief to see that we will begin alter our image and heal some of the wounds of the last eight years. During most of those years, I haven't been living in this country, but returned last year just in time to drown in our recent economic depression with the rest of you.
We have taken a dramatic step toward change with this election, and it feels different. It feels positive. Now, we have to all work together to ensure that we continue to head in the right direction.